Affordable Urgent Care X-Ray Services in Fairfax, VA
X-rays, also known as radiographs, are a commonly used medical imaging technique that allows healthcare professionals to visualize the internal structures of the body. They provide valuable information for diagnosing various conditions and guiding treatment plans. While X-rays are most associated with bone fractures, their applications extend beyond orthopedics. Visit Prima Immediate Care for specialized and comprehensive care. For more information, please contact us today or request an appointment online. We are conveniently located at 3903 Fair Ridge Dr. Suite, Q, Fairfax, VA 22033.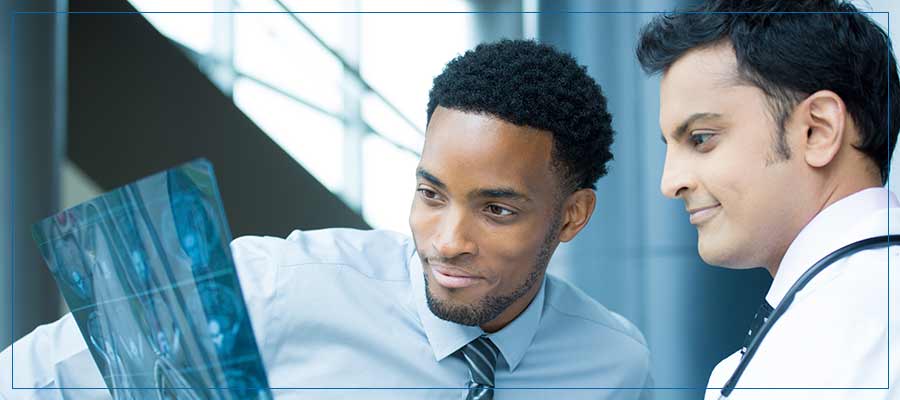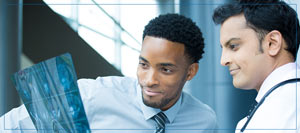 Table of Contents:
Can I get X-rays on a walk-in basis?
How much does an X-ray cost at urgent care?
When are X-rays commonly recommended?
What is the difference between radiography and X-rays?
Can I get X-rays on a walk-in basis?

Depending on the location you are visiting, you may be required to book an appointment. However, many urgent care clinics do not require an appointment, an x-ray can be done on a walk-in basis.
 
Contact our clinic to ensure we have availability to take walk-ins on the day you want to stop by.
How much does an X-ray cost at urgent care?

The cost of X-rays varies widely, depending on the type of insurance you have, your deductible, whether you pay cash, the type of X-ray you need, and even the location or facility you use.
 
X-ray examinations are usually covered by insurance.
 
If your deductible is high but not met, you'll have to pay for the x-rays out of pocket until your deductible is met, which can range from $100 to $1,000.
 
Once you've hit your deductible, you should check your insurance plan to determine your co-payments and coinsurance amounts.
 
If you don't have insurance, X-rays can range from $100 to $1,000. The average cost of an X-ray is between $260 and $460.
 
Prices depend on the provider, where the X-rays are taken, which parts of the body need X-rays, and how many images are needed.
When are X-rays commonly recommended?

X-rays play a crucial role in identifying and evaluating fractures in bones. When a patient presents with a suspected fracture, X-rays are often the first imaging modality used. By capturing images of the affected area, X-rays can help determine the severity and location of the fracture. This information is vital in guiding the treatment plan, as different types of fractures require different approaches. For example, a simple hairline fracture may only require immobilization, while a complex fracture may necessitate surgical intervention. Additionally, X-rays are used to monitor the healing progress of fractures over time. By comparing X-rays taken at different intervals, healthcare professionals can assess whether the bones are aligning properly and healing as expected.
 
X-rays are invaluable tools in the field of dentistry, enabling dentists to diagnose various dental conditions. One of the most common uses of X-rays in dentistry is the detection of cavities and tooth decay. X-rays can reveal decay that is not visible to the naked eye, allowing dentists to intervene before the condition worsens. X-rays also help identify other dental problems such as gum disease, impacted teeth, and abnormalities in the jawbone. For instance, X-rays can assist in determining the position of wisdom teeth and whether they need to be extracted. Moreover, X-rays provide a comprehensive view of oral health, allowing dentists to develop a treatment plan tailored to the patient's needs.
 
X-rays are extensively used in the diagnosis and monitoring of respiratory conditions. When patients present with symptoms such as persistent cough, shortness of breath, or chest pain, X-rays are often performed to evaluate the lungs. X-rays help identify abnormalities such as pneumonia, lung infections, and chronic lung diseases. For example, in cases of pneumonia, X-rays can reveal areas of consolidation or fluid accumulation in the lungs. Additionally, X-rays aid in the detection of tumors or masses in the lungs, which may require further investigation or treatment. Furthermore, X-rays are valuable in assessing the effectiveness of treatment for respiratory conditions. By comparing X-rays taken before and after treatment, healthcare professionals can determine if the condition has improved or if additional interventions are necessary.
What is the difference between radiography and X-rays?

Radiography, also known as diagnostic radiology, is a medical imaging technique that utilizes ionizing radiation to produce images of the internal structures of the human body. It has a rich history dating back to the discovery of X-rays by Wilhelm Roentgen in 1895. The technique involves the use of X-ray machines, which emit X-rays that pass through the body and are absorbed by different tissues to varying degrees. These X-rays are then captured on a photographic film or a digital detector, resulting in a radiographic image. Various techniques and equipment are employed in radiography to obtain images of different body parts. The most common technique is projection radiography, where X-rays pass through the body from one side and are captured on the opposite side. This technique is used to diagnose fractures, tumors, and other abnormalities. Other specialized techniques, such as fluoroscopy and computed tomography (CT), provide real-time imaging and three-dimensional reconstructions, respectively. Radiography produces different types of images, including plain radiographs, contrast studies, and mammograms. Plain radiographs, also known as X-rays, depict the bones and soft tissues in grayscale. Contrast studies involve the use of contrast agents to highlight specific structures, such as blood vessels or the gastrointestinal tract. Mammograms, on the other hand, are specialized radiographic images used for breast cancer screening.
 
Principles and applications of X-rays, the foundation of radiography, are a form of electromagnetic radiation with high energy and short wavelengths. They were discovered by Wilhelm Roentgen while experimenting with cathode rays. X-rays are produced when high-energy electrons collide with a metal target, causing the emission of photons with X-ray frequencies. The applications of X-rays extend beyond the medical field. In industry, X-rays are used for non-destructive testing to detect flaws or defects in materials, such as welds in pipelines or cracks in metal components. In security, X-ray scanners are employed to inspect baggage and cargo for hidden objects or contraband. Furthermore, X-rays are utilized in research and scientific investigations, such as studying the crystal structures of materials or analyzing ancient artifacts.
 
While radiography and X-rays share similarities in their imaging principles and techniques, they also exhibit distinct differences. Both methods rely on the use of ionizing radiation to produce images, but the types of images they generate differ. Radiography primarily produces two-dimensional images, which provide valuable information about the structures and densities of tissues. We serve patients from Fairfax VA, Fair Oaks VA, Chantilly VA, Centreville VA, Oakton VA, Legato VA, Burke VA, Annandale VA, Lees Corner VA & BEYOND! We are located close to Fair Oaks Hospital, Fair Oaks Mall, and Greenbriar Shopping Center.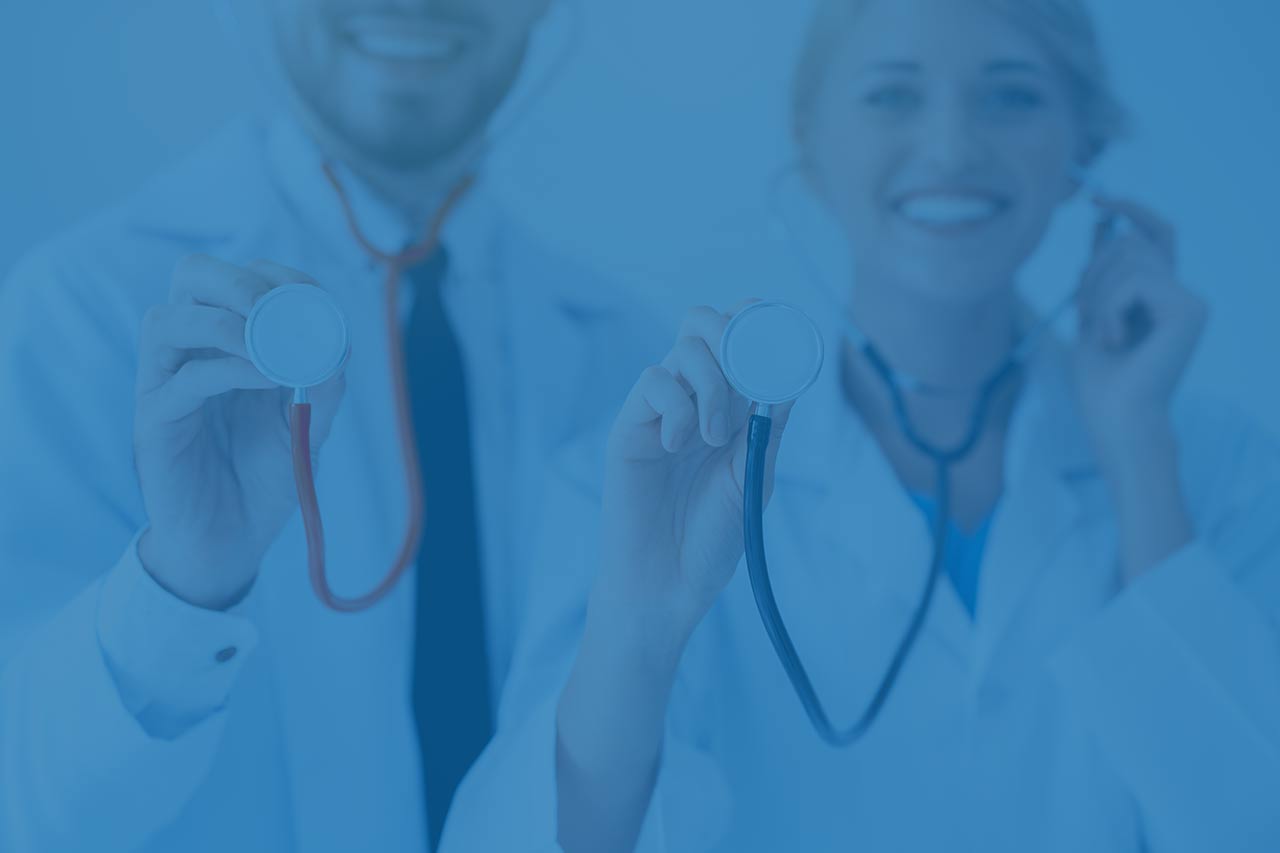 Additional Services You May Like